RISD MFA Thesis, 2023.
An MFA thesis book that's bigger than the RISD library.
200 x 125 ft (opened) 100 x 125 ft (closed). Drone documentation by Stephen Cooke.
See also: Making Then Meaning.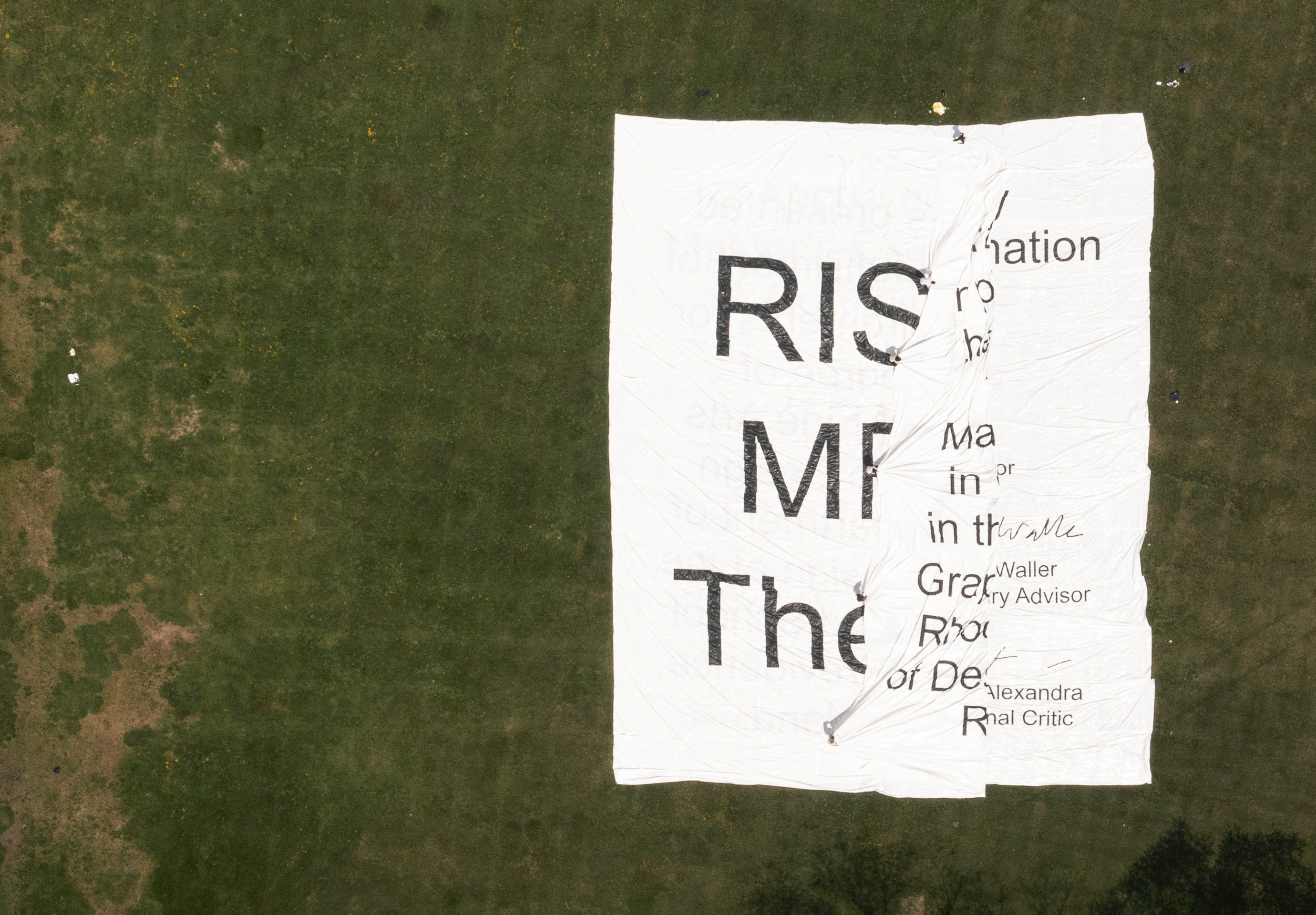 Made with the help of Mary Banas, Michelle Belgrod, Ed Brown, John Caserta, Al Chin, Henie Cho, David Daglieri, Pete Denzer, Colin Dunn, Lian Fumerton-Liu, Serena Ho, Stopper Jagusah, Kaela Kennedy, Mina Kim, Ellie Koo, Eva Laporte, Gabi Lee, Nadine Macapagal, Emilia Miekisz, Lily Offit, Jenni Oughton, Holly Pimentel, Zach Scheinfeld, Jenna Shapiro, Brooke Shary, Glikeriya Shotan, Christopher Sleboda, Elliott Romano, Hannah Ruschmeyer, Jack Tufts, So Jung Yoon, Natalie VanLandingham, Shiyue Wang, David White, Berett Wilber, Tina Zho, and Astrid. Many of their photos are below.